How to Build a Digital Marketing Strategy For F&B Industry?
The digital world has transformed the way that people interact with one another. Today, digital marketing is a must if you want to establish your brand as a recognizable market leader. 
Every tiny thing is important that you use digital strategies like search engine optimization, social media, digital advertising, PPC and content marketing to reach your target audience. 
With a little luck, these strategies will help build a strong customer base, believe us. 
However, digital marketing is a way to interact with your current and future customers online. Many research papers have proved that the brands those embrace digital technology are more likely to succeed, especially in the domain of food and beverage.
When you implement digital marketing strategies for any sort of business, you can reach people of all age groups with minimal effort. Yet when you are working in the food & beverage industry, develop the target audience persona to boost the conversion velocity. 
Build a Digital Marketing Strategy For F&B Industry: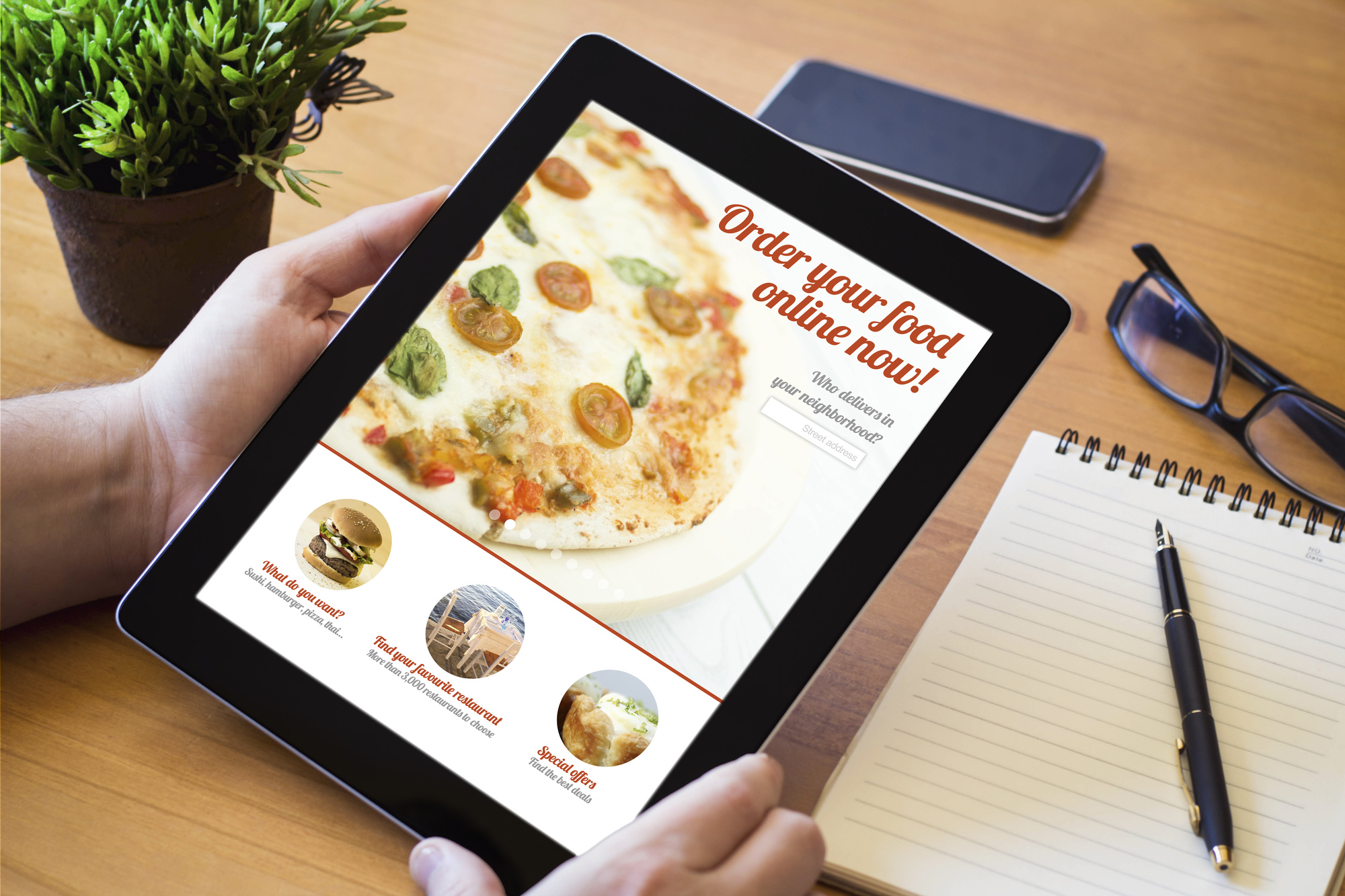 Given how lucrative the food and beverage industry is (967 billion in 2016 – estimated to rise to 1.6 trillion by 2025), it's not surprising that many companies try to throw their new product into the hat and have success within it. For this to happen, a solid beverage marketing strategy is essential!
However, Brand Republic experts listed down the important key methods that make your digital marketing strategy a success. It can help you with F&B brand power through industry ups and downs.
1: Research the targeted market and the audience's persona.
2: Create emotional connections.
3: Recruit brand ambassadors and influencers.
4: Generate consumer engagement.
5: Build thought leadership.
6: Generate product trial.
7: Drive giveaways/sales campaigns.  
Once you have accomplished these, then move to the most important factor of Digital Marketing Strategy which is Content & Creative Strategy.  
Here are the ideas that you can choose for your F&B brands. 
1. Blog What You Sell/Make
For a food and beverage brand, publishing blog posts and maintaining a blog page on your website can help you show up on the SERPs (search engine results pages) and drive organic traffic to your website.
You can list out the ingredients used to make your product and write blog posts about how these ingredients – herbs, fruit extracts and so on, can improve health. You could also write fun blog posts with simple recipes that are easy to make and include your food items.
Rather than marketing your food product, you are only creating hype among your target audience to make them visit your blog and read your content. 
2. Use Facebook Posts And Paid Traffic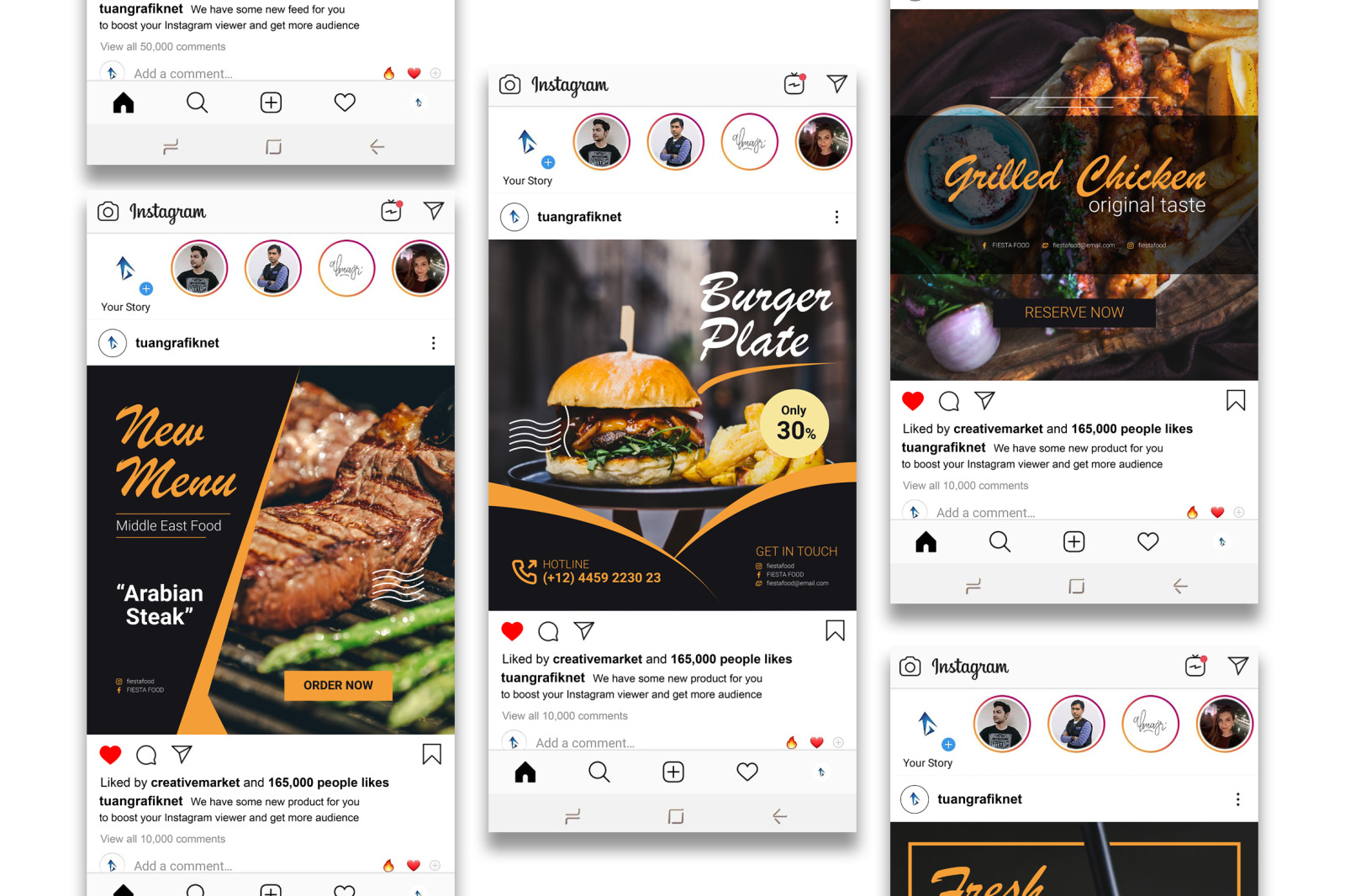 Boosting your posts on Facebook is a tried and tested concept. But have you tried to run ads to promote your blog posts? 
You will have to spend some money on advertising, but the kind of audience you can reach by it is worth every penny. Running ads can not only help you to create buzz for your next food product launch but also help you generate leads and drive sales. 
Use attractive images of your food, write a catchy headline and include a Call-To-Action (CTA) button to prompt your target readers to read your blog post. 
3. Run Facebook Contests – GIVEAWAYS
Facebook contests are one of the best ways to increase the likes and shares on your posts. This is a proven digital marketing strategy for the food and beverage industry. 
Fun Facebook contests with gifts for the winners, like asking the audience to share pictures and personal experiences, not only keep your customers engaged but also create a personal testimonial for your brand or business and increase your sales. 
4. Instagram stories to highlight the brand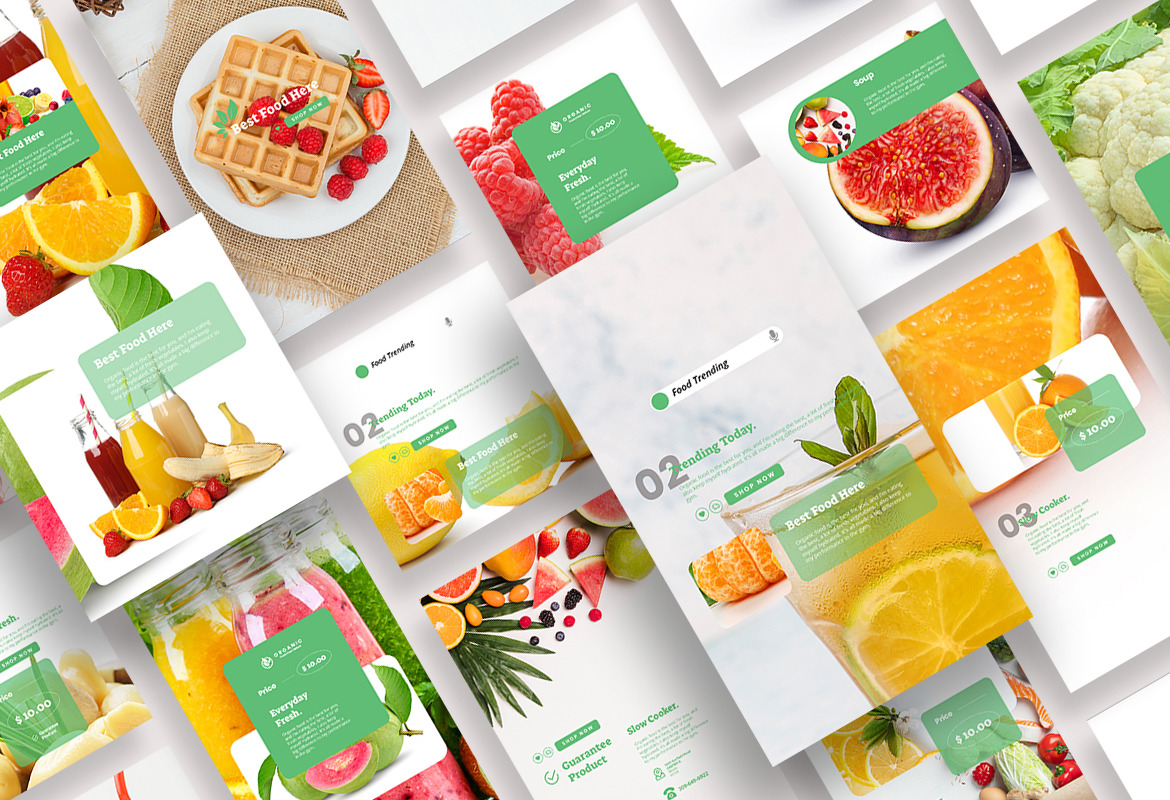 Marketing via Instagram stories is running like wildfire in the digital marketing domain, especially for the food and beverage industry. 
Food and beverage brands, restaurants, retail shops, bakeries and foodies are using the platform to showcase their love for food and spread their name in the market. 
By using strategic headlines in your stories, taste-tickling images and sharing valuable information regarding different cuisines and ingredients; and subtly placing your products on the list – you can promote your product and drive your audience to become customers. 
Tips for stories:
Instagram doesn't support GIFs. So use Boomerang if you want to appeal to the millennial and younger generations. 

Merge your Instagram and Facebook accounts to ease out the job. 

Make sure your Instagram account is a "Business Account" and place the visibility to "Public".

Instagram Reels – A sure shot way to improve engagement.
5. Bring In The Crowd With Festive/Seasonal Offers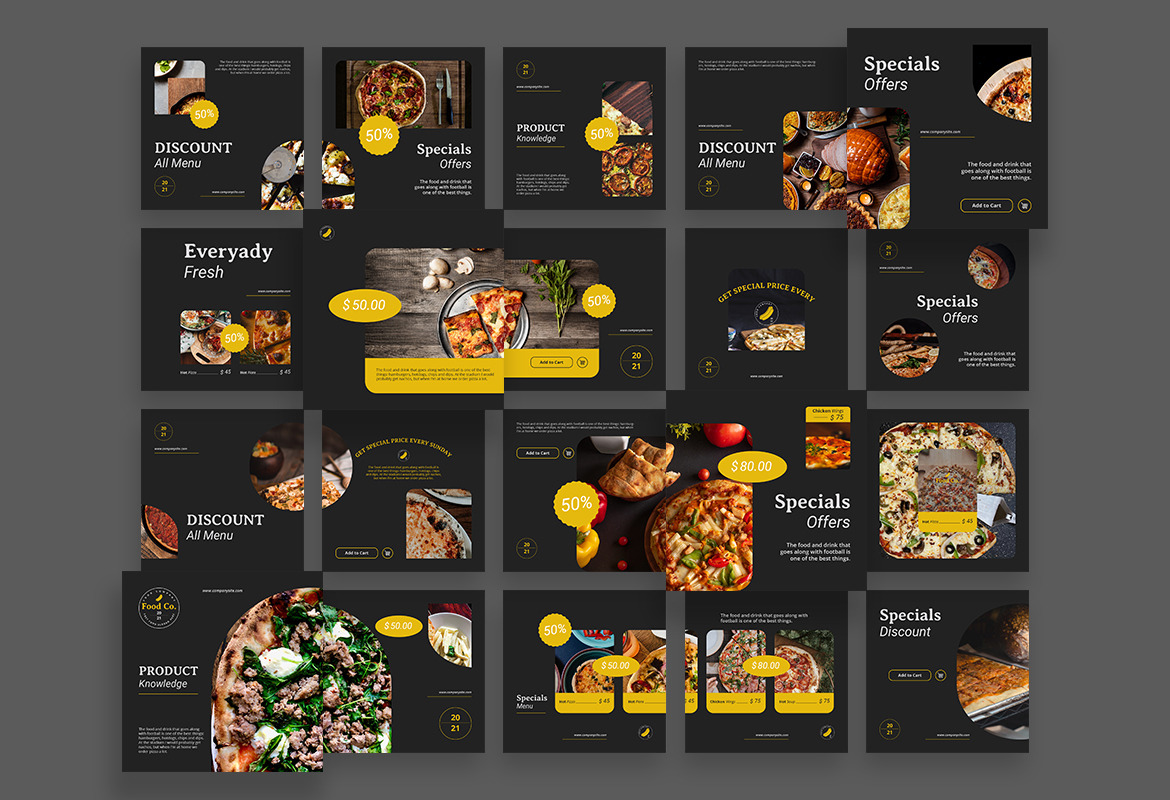 Festivals, around the globe, are times to relax and rejoice, and eating delicious food takes a considerable part of it. Brands and businesses in the food industry pull out seasonal deals and special festival offers to promote their products in this period. 
Sharing coupons through Facebook offer claim ads, hosting Instagram giveaways, offering discounts and adding a holiday feel to the ad campaigns (in images and texts) are one of the best ways to add a personal touch to your digital marketing campaign and to promote your food products.
6. Use Videos To Promote Products & Customer Reviews
Video marketing is one of the upcoming digital marketing strategies that is making numbers for food and beverage brands. Publishing content in the form of customer review videos and product videos has been considered effective by businesses in various fields. 
7. Make Use Of Infographic To Promote Your F&B Products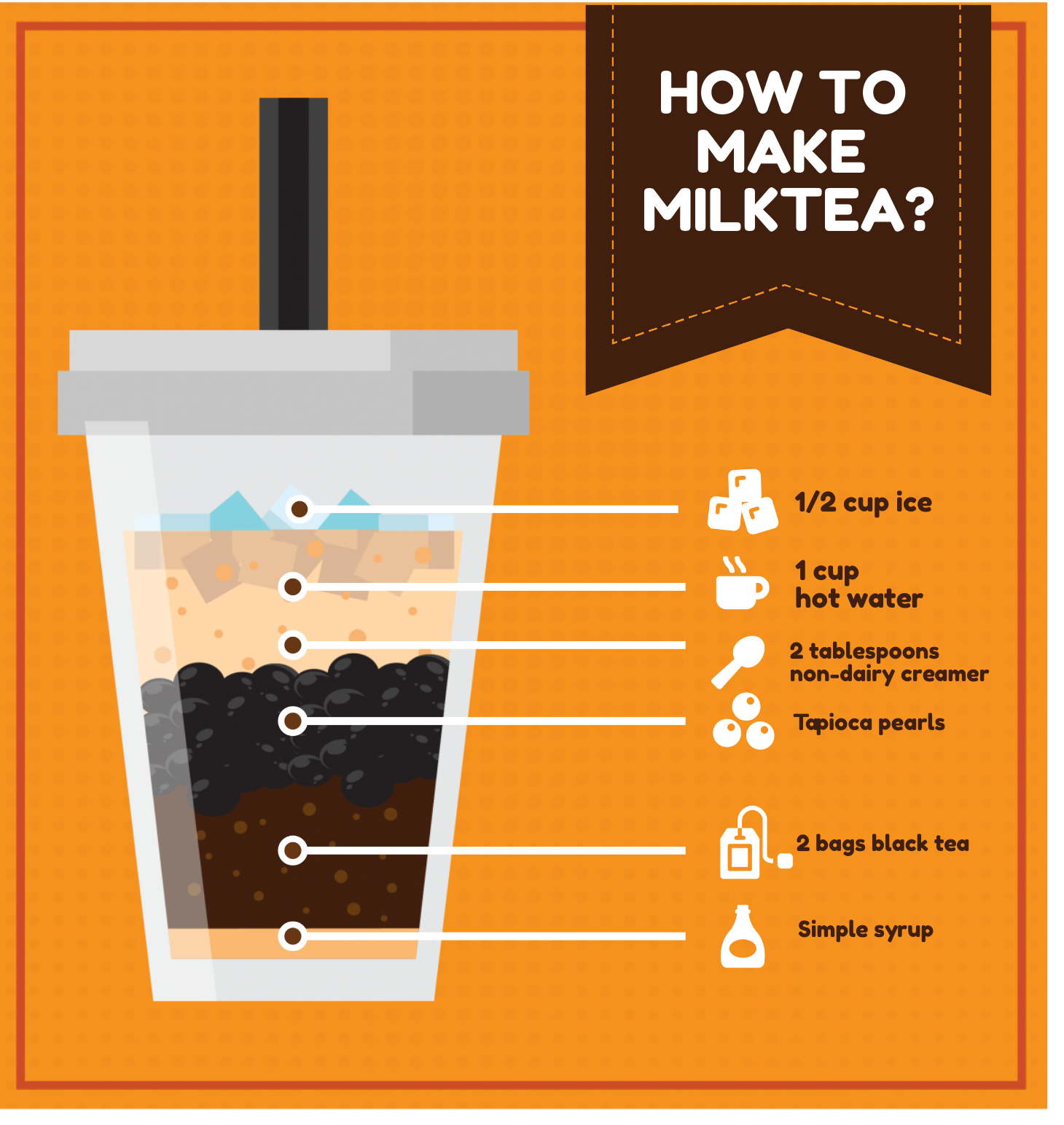 Remember the 8 seconds theory? Yes, that's all you get to influence today's intolerant audience. That's your time frame to gran their attention, convey your message and lead them into becoming your customer. Infographics are surely a great way to do this. 
Infographics are the calculated combination of data, content and simple yet creative graphic design.
Using infographics is the best way for you as a brand to deter from text-heavy content to content with captivating visuals.